The Dexter Public Library was founded by The Dexter Woman's Study Club in 1927, first as a shelf of books in a local store and later in the small building on Central Street that now houses the sheriff's office.
In 1938, the Village of Dexter took over support of the Library, but the Woman's Club continued to operate it until 1957, when the village assumed management through an appointed "provisional board." In that same year, the Friends of the Dexter Public Library was organized.
---
In 1963, at a meeting of the Friends, Dexter Village president Bruce Waggoner proposed the purchase of a house at 3173 Baker Road as a Library building. The Dexter Provisional Library Board could not buy or sell real property nor borrow money, so it was suggested that because the Library had always served all the residents of the Dexter School District, a Library district covering the same area as the school district be established under the Dexter Library Establishment Act of 1955. The five municipalities that formed the district included the Village of Dexter, Scio, Webster, and Dexter Townships, and the Dexter Community Schools Board of Education. Each municipality appointed members to the new Library Board and each pledged financial support. Later, when the Dexter Library Establishment Act of 1989 was enacted, the Dexter Library made the necessary changes to comply with its requirements.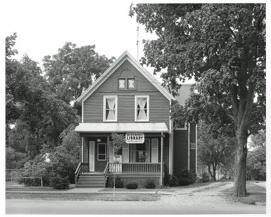 ---
By the early 1990's, it became apparent that if the Library was to grow with the community and provide the kind of library service its patrons expected, it would need more support than the municipalities were able to provide. So in 1994, the voters of the school district were asked to approve 1/2 mil support for the Library's operations, and they did so by a wide margin.
As a result, the Library was able to engage its first professional director, extend its open hours from 26 to 38 per week, add staff, and begin a long-overdue updating and expansion of its collections. The need for more room to accommodate these changes led to the purchase and renovation of the former Methodist Church Education Building at 8040 Fourth Street, and in July, 1996, the Dexter District Library moved into its new home. At the same time, the Library's open hours were once again extended, this time to 58 per week.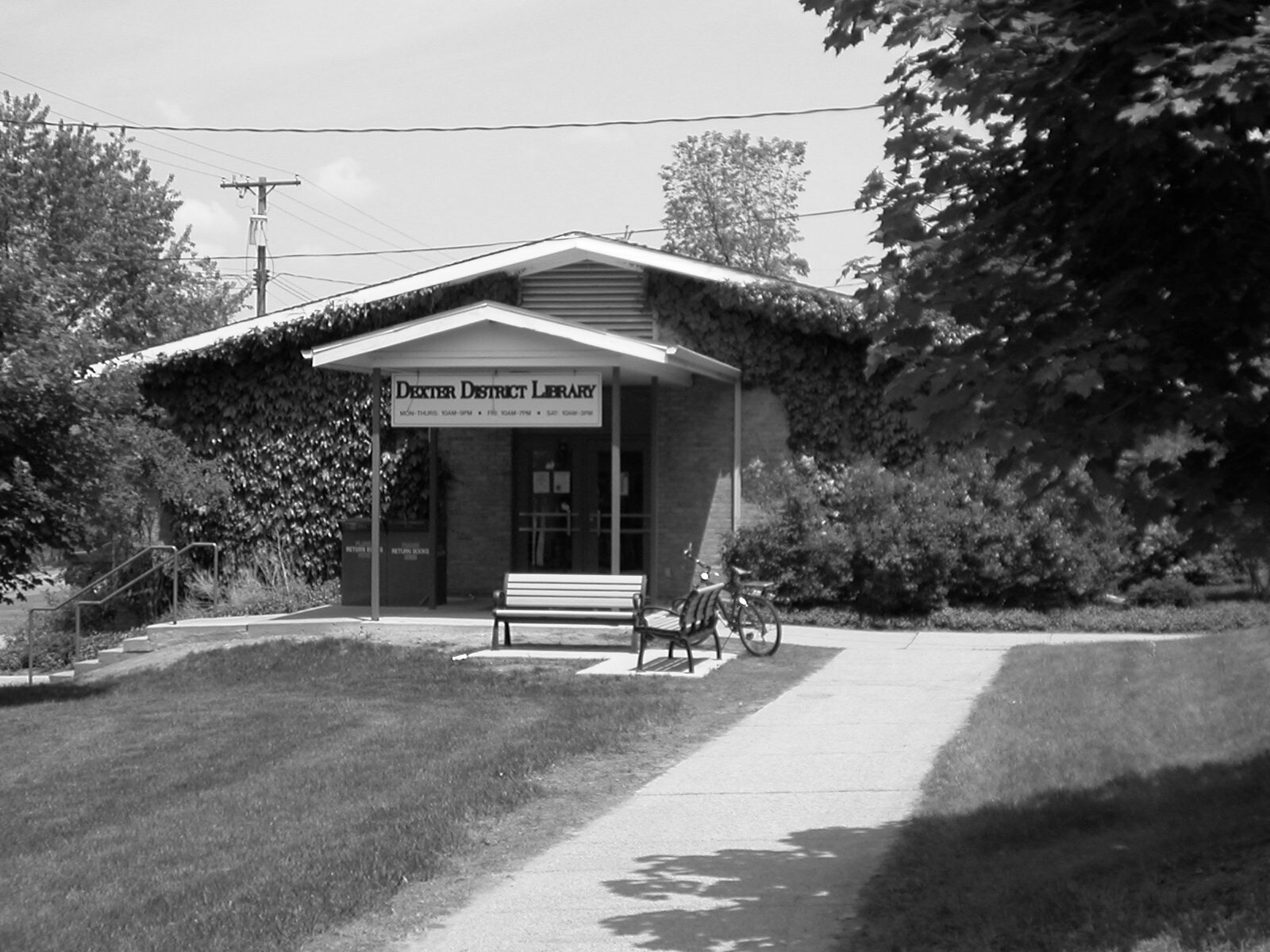 ---
In 2009, the Library opened for business at it's new location of 3255 Alpine Street.