Date:
Sunday, 01/13/2019
Time: 2:00 pm - 3:30 pm
Category:
Like the Mississippi River itself, Mark Twain's writings were broader and deeper than many people realize. Telling Twain, explores the richness of Mark Twain's legacy in an entertaining and often surprising way.
Professional Storyteller/Author, Steve Daut, will discuss some highlights of Mark Twain's life and tell some of the "Mark Twain" stories that he adapted for his book, "Telling Twain".  This program will provide a historical backdrop to help the audience gain a deeper appreciation of the writings and the life of Mark Twain.  Even 150 years after many of his stories were published, Mark Twain,  remains an iconic character who is still very much a part of American life.
About the author: A performer for 35 years, Steve Daut's onstage credits include stand-up comedy, improv, and storytelling. He is a graduate of the Second City Comedy Club and the Purple Rose Theatre Actor-Director Lab. Daut's program, Telling Twain, has been accepted for inclusion in the 2018-2021 Michigan Arts and Humanities Touring Directory. Steve Daut has been telling stories ever since the dog ate his homework
Register at the Adult Service Desk or call the library at 734-426-4477. Books will be available for sale and signing after the program.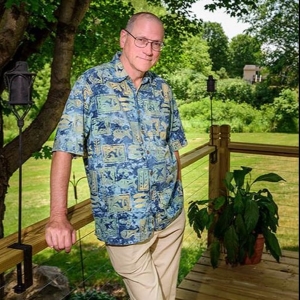 01/13/2019 2:00 PM
01/13/2019 3:30 PM
America/Detroit
Telling Twain
Like the Mississippi River itself, Mark Twain's writings were broader and deeper than many people realize. Telling Twain, explores the richness of Mark Twain's legacy in an entertaining and often surprising way. Professional Storyteller/Author, Steve Daut, will discuss some highlights of Mark Twain's life and tell some of the "Mark Twain" stories that he […]
Dexter District Library
lryan
lryan@dexter.lib.mi.us