The Dexter District Library building has temporarily closed for the COVID-19 pandemic, but our digital collections remain available 24/7 – and we've upped the monthly checkout limits on the hoopla and Kanopy platforms to 15 items per card. Our Staff has begun compiling recommendations on this page of what we like best on our digital platforms so please check back often for updated suggestions!
Are you new to the Library's Digital Collections?  Head over to our downloads page to get links for all the apps you'll need and self-guided help pages on the various services.  Or, request a callback from us and we'll talk you through the process (available Mon-Fri 9am-5pm.)
Do you like what we're doing here?  Please push the share button below to let your friends in the community know.
---
---
Books
(3/31/2020)
Deborah likes: The Book Woman of Troublesome Creek – Available on hoopla.
"The Book Woman of Troublesome Creek"  offers a slice of life not only during the depression, but during those years in Appalachian Kentucky, where readers follow Cussy Carter, one of Roosevelt's Kentucky Pack Horse Library Project members, who deliver books by mule to those on the fringes.  Not only is Cussy poor and uneducated, but is a member of the Blue Fugate clan, an extended family with distinctive blue skin.  True story!  For all those interested in our country's history that's not in the textbooks.  This item is also available as an audiobook here.

(3/30/2020)
Amy J likes: The Alice Network by Katie Quinn – Available on hoopla.
Readers of Kristin Hannah's The Nightingale may enjoy The Alice Network by Kate Quinn.  The title refers to an intelligence network during World War I run by a French secret agent under the pseudonym Alice Dubois.  In the novel, the story of a young female spy in the Alice Network is woven together with that of an American searching for her cousin in the aftermath of World War II.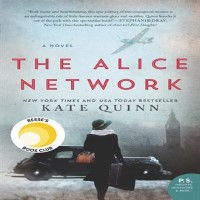 Ashley likes: The Shadow of the Wind by Carlos Ruiz Zafon – place a hold on Download Destination.
The Shadow of the Wind is the first book in the "Cemetery of Forgotten Books" series. I loved this book for everything it offers – mystery, romance, and thrill. Beautifully written and translated from Spanish to English, Zafon sets a scene so enthralling, the book is truly difficult to put down. It is written as a story within a story, following a bookseller who discovers a mysterious book. As he tries to find more books by its author, he soon discovers that someone has been systematically destroying everything the writer has ever written.  It is also requestable as an audiobook here.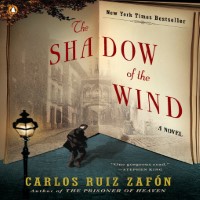 Ashley likes: The Angel's Game by Carlos Ruiz Zafon – place a hold on Download Destination.
Book 2 in the "Cemetery of Forgotten Books" series is The Angel's Game. It is the prequel to The Shadow of the Wind, but the books are meant to be read in the order they were written. It is another gothic mystery set in Barcelona, this time following a struggling writer, David. Living in a dilapidated and haunting mansion, he starts to find that the book he's writing and the life he's living have begun to intertwine. Reality and fantasy blur together, until it's completely unclear what is real and what is imagined. The mystery surrounding the death of the home's previous owner takes over David's life. If you enjoy mysteries that border on horror, this is a great read.  Also requestable as an audiobook here.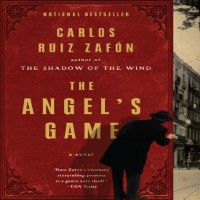 (3/27/2020)
Amy H. likes: The Most Magnificent Thing by Ashley Spires – Recommended for ages 3-7 – Available on hoopla.
This picture book is about a girl and her dog. The girl is determined to make the most magnificent thing! She knows just how it will look and work. But she finds that making her magnificent thing is not easy and the girl tries and fails many times. Eventually, the girl gets upset and quits. But after her dog convinces her to take a walk, she comes back to her project with renewed enthusiasm and manages to get it just right. This book helps to show the rewards of perseverance and creativity and that it is okay to make mistakes.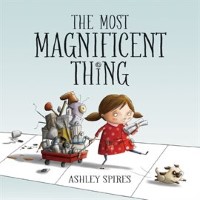 Amy H. likes: Imagination Vacation by Jami Gigot – Recommended for ages 3-5 – Available on hoopla.
Sam's family is very busy and everyone has their own idea of what the perfect vacation would look like. But unfortunately they are not able to get away for a vacation right now. So Sam comes up with a different kind of getaway that the whole family can enjoy.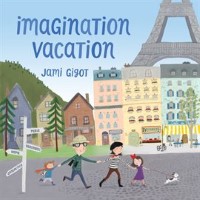 Ruth likes: Easter Crafts by Anita Yasuda – Recommended for ages 8-12 – Available on hoopla.
Bring Spring into your house by making some of these simple and accessible crafts. Have fun decorating your own Easter hat or create some lovely lilies to brighten your day.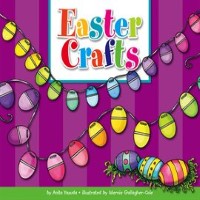 Ruth likes: STEAM Lab for Kids by Liz Lee Heinecke – Recommended for ages 8-12 – Available on hoopla.
This is an excellent book, packed full with creative projects that focus on Science, Technology, Engineering, Art, and Math. A great guide to creating and learning together – everything from making your own slime to building a rubber band racer to constructing a Möbius strip mobile.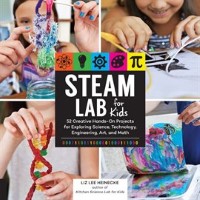 (3/26/2020)
Mollie likes: Grace Hopper by Jan Fields – Recommended for grades 1 to 3 – Available on hoopla.
Grace Hopper was a young woman with an interest in math when few women were studying the subject. During World War II, Hopper joined the military and started working with computers. She helped to create and promote languages that allowed humans to give computers instructions more easily. This biography includes a section in the back with a timeline, glossary, and an extension activity to promote critical thinking. Other titles in the Women in Science and Technology series cover Mae Jemison, Katherine Johnson, and more great female scientists and engineers. All are available now on hoopla.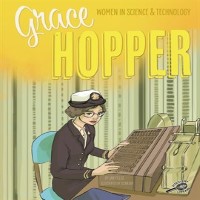 (3/25/2020)
Ruth likes: Pirates vs. Ninjas by Virginia Loh-Hagan – Recommended for ages 10 to 13 – Available on hoopla.
Have you ever wondered who would win if a pirate and ninja fought each other? Check out their weapons, learn about their strengths, and decide who would be victorious in this epic battle.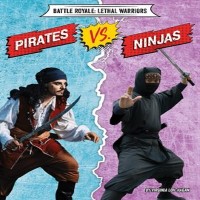 Ashley likes: The Testaments by Margaret Atwood – Currently available on Download Destination.
The Testaments is the sequel/companion to the sensational 1985 novel, The Handmaid's Tale (now a phenomenal television series on Hulu). I have been reading Margaret Atwood's books for decades and was excited and curious to read this follow-up. The story is written as a series of testimonies from 3 women living during the rise and fall of Gilead (the nation that rose to power after the collapse of the United States). It gives the reader some perspective on how everything came to be and tests the reader's limits of compassion. The idea of good and evil become a broad, grey, line and it will leave you wondering how you might react in the same circumstances. At first I wasn't sure if the book needed to be written, as The Handmaid's Tale was such an incredible book; but upon further reflection, I felt as though I got some closure that the first book did not offer.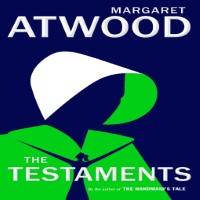 Ashley likes: Sharp Objects by Gillian Flynn – Place a hold on Download Destination.
Years before Gone Girl became a household name, novelist Gillian Flynn wrote her first novel, Sharp Objects. The story follows journalist, Camille, as she returns to her childhood home in rural Missouri to investigate a series of disappearances of teenage girls. Her own troubled past and childhood trauma are waiting to haunt her, and she soon finds herself wrapped up in small-town tragedy. The book is dark and often disturbing, so it's not for the faint of heart. HBO did an excellent job turning this psychological thriller into a miniseries starring Amy Adams.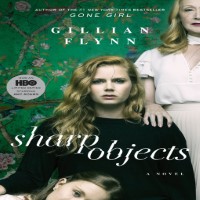 (3/24/2020)
Cathy likes: Scaredy Squirrel by Melanie Watt (PreK to Grade 2) – Available on hoopla.
This is a great time to introduce your child to the Scaredy Squirrel picture book series.  Scaredy Squirrel is a fearful squirrel who never leaves his nut tree because it's way too dangerous out there. He fears spiders, germs, and bees.  But in his tree, every day is the same and if danger comes along, he's well-prepared. Scaredy Squirrel's emergency kit includes antibacterial soap, Band-Aids and a parachute.  This series introduces children's fears in a humorous way and always with a positive, uplifting outcome.  Scaredy Squirrel can be found in ebook, audiobook and movie format on hoopla.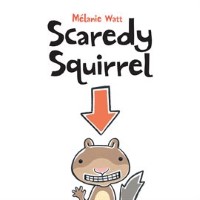 Ashley likes: The Martian by Andy Weir – Currently available to check out on Download Destination
Andy Weir takes "social distancing" to a whole new level in The Martian. Even a few years since reading, this remains one of my all time favorite books. The author somehow manages to make some pretty high-level science interesting and funny. I don't have a background in the sciences but he does a great job putting everything into layman's terms so it's easy to follow. The astronaut, Mark, is brilliant and find clever ways to solve the problems he faces while he awaits rescue. The narration and writing style make this book a quick, fun read. There is a level of suspense that helps build a strong pull between the reader and the astronaut. I was on the edge of my seat and was really excited to see the film come to life on the silver screen.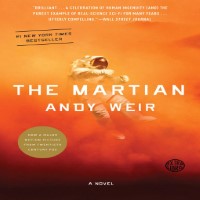 Amy J likes: Carnegie's Maid by Marie Benedict – Available on hoopla
As a fan of historical fiction, I was thrilled to discover author Marie Benedict.  Her first novel (The Other Einstein) is the story of Mileva Marić, physicist and wife of Albert Einstein.  Benedict followed that with Carnegie's Maid, the lively, entertaining story of Clara Kelley, a poor farmer's daughter who makes her way from Ireland to Pittsburgh, Pennsylvania, and into the Carnegie family mansion.  Pages are filled with humor, tension and witty dialogue as a relationship develops between Clara and Andrew Carnegie, much to the dismay of the family matriarch.  You can find all of Marie Benedict's books on hoopla at: https://www.hoopladigital.com/search?artistName=marie+benedict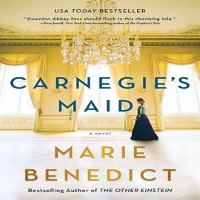 Ashley likes: The Woman in the Window by A.J. Finn – Available on hoopla.
Did you love Gone Girl? Girl on the Train? Then I think you'll love The Woman in the Window. This psychological thriller takes a page out of Alfred Hitchcock's book and leaves the reader questioning everything and everyone. I typically find myself trying to guess "whodunit" but this book really pulled the wool over my eyes. I annoyed my husband by staying up late to read this one a few nights in a row; to say I was hooked was an understatement! I really hope AJ Flynn comes out with more books in the future and that the planned film-adaptation of this book lives up to its namesake.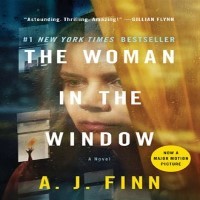 Krista likes: The Fairy Tale Reform School series by Jen Calonita – for grades 4-7 – Available on hoopla in both audiobook and ebook.
This light, action packed fantasy series takes place in the kingdom of Enchantasia, where Gilly, the daughter of a poor shoemaker, is caught stealing and sentenced to three months at Fairy Tale Reform School. All of the teachers at the school are former villains like the Big Bad Wolf, the Evil Queen, and Cinderella's Wicked Stepmother. But have all of them truly reformed? Gilly and her friends battle against villains in each of these books, but the villain is not always who you think it might be, nor are the heroes.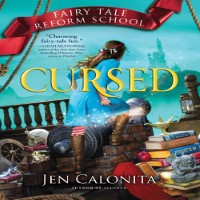 Amy J likes: Zingerman's Bakehouse by Amy Emberling and Frank Carollo – Available on hoopla.
An Ann Arbor classic with all of your favorites!  Not just Paesano bread and sour cream coffee cake, but also pizza, gluten-free brownies (called Townie brownies), and cheddar ale soup.  Each chapter starts with an interesting story about the history or future Zingerman's, and most recipes have their own stories as well. It can be difficult to read a cookbook on a phone, so head to hoopladigital.com on your computer and you can open the book right in your browser.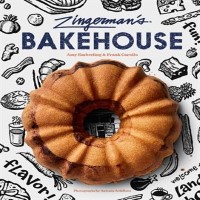 (3/23/2020)
Cathy likes:  Pete the Cat books by James Dean – for PreK to Grade 2 – Available on hoopla
From picture books to early readers, children love Pete the Cat and the books have always been a huge hit at story times. Perfect for reading (or singing) alone or out loud and together as a family, there is a large variety of hoopla downloadable titles available at Dexter District Library.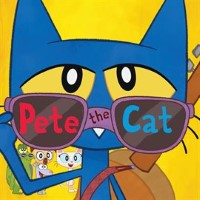 Ruth likes:  Frozen 2 Read-Along Storybook by various authors – Recommended for ages 4-8 – Available on hoopla
Join Elsa and Anna in this read along adaptation of Frozen II. It may be Spring according to the calendar, but the many Frozen books available through Hoopla are a treat any time of the year.
hoopla also has the soundtracks for Frozen and Frozen II.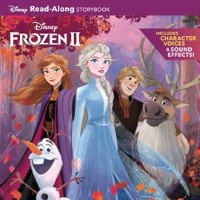 (3/20/2020)
Marissa likes:  Little Women by Louisa May Alcott – Available on hoopla (also in Audiobook.)
I enjoy Little Women because although the book was written in 1868, the lessons apply to what young people experience today. The March sisters all have different personalities, but support one another through good times and bad. They each deal with heartbreak, love, responsibility, and planning for their futures. This book is heartwarming, inspiring, and even funny at times. The characters will stay with you long after you read the last page. The reading level is grades 4 to 12.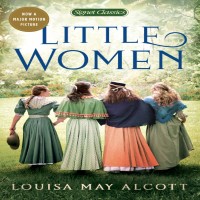 ---
AudioBooks
(3/30/2020)
Marissa likes: Alexander Hamilton by Teri Kanefield.  Recommended for grades 5+.  Available on hoopla.
Whether you are obsessed with Lin Manuel Miranda's hit Broadway musical or just want to learn about one of America's founding fathers, this book has all you need to know about Alexander Hamilton. His humble beginnings in the West Indies propelled his belief that the United States should be a land of opportunity for all. His journey from George Washington's right hand man to creator of the country's first national bank reminds us all how Hamilton shaped the United States as we know it today.   It is also available in eBook format here.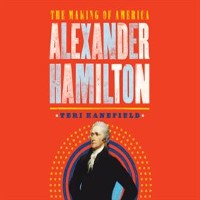 Scott likes: Promise of Blood by Brian McClellan.  Available on hoopla.
This excellent Sci-Fi series is a mash-up of the realism of Sharpe's Rifles style Napoleonic warfare, the politics and intrigue of Game of Thrones, and fantastical gunpowder-based magic.  Promise of Blood is book one in the series.  Book two, The Crimson Campaign, is also available on hoopla.  Book three, The Autumn Republic, sadly is no longer available on hoopla – but Dexter District Library owns a copy.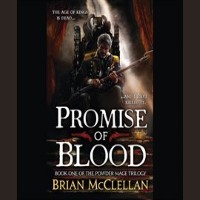 (3/27/2020)
Krista likes: I Survived the Attack of the Grizzlies by Lauren Tarshis – Recommended for Grades 3-6 – Available on hoopla.
Eleven-year-old Melody Varga and her family visit Glacier National Park every summer, but this year is different from the start. Alone in the woods, Melody comes face to face with a grizzly bear that follows her back to her cabin and breaks through her window trying to get inside. She soon finds out there are other reports of odd grizzly behavior throughout the park.  For the first time, one of her favorite places no longer feels safe and she wants to know why the behavior of the bears has changed.
The entire audiobook I Survived series is available on Hoopla. Each book in the series brings a historical event to life in an entertaining, educational, and sometimes terrifying way.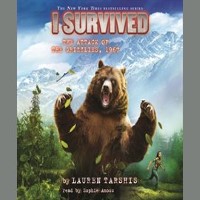 (3/26/2020)
Cathy likes: Julie & Julia: 365 Days, 524 Recipes, 1 Tiny Apartment Kitchen by Julie Powell – Available on hoopla.
Self-isolation isn't that difficult when you finally have the time to cook your favorite old family recipes.  Those of us who are somewhat enjoying our new housebound status have discovered the fun in exploring old cookbooks and new recipes.  In this inspirational true story, Julie Powell recounts how she conquered all 524 recipes in Julia Child's Mastering the Art of French Cooking in the span of one year.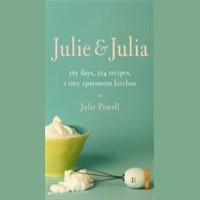 (3/25/2020)
Ashley likes: Eat, Pray, Love by Elizabeth Gilbert – Currently available on Download Destination.
Has being stuck at home made you long for travel? Do you long to go just about anywhere that isn't your own mailbox or Meijer? Tired of eating peanut putter and jelly sandwiches and canned tuna? Then I would suggest Eat, Pray, Love by Elizabeth Gilbert. The book follows recently divorced Elizabeth around the world as she seeks something she can't quite put her finger on. In Italy she eats her heart out: pasta, pizza, cheese, gelato. In India, she learns meditation and finds her faith. And, as you might have guessed from the title, in Bali she finds love. While you may not be able to jet-set right now, ignite your wanderlust and live vicariously through Elizabeth in this poignant read (or listen.)  The eBook format is also an option.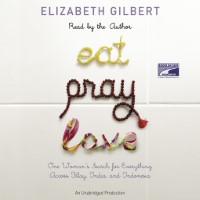 (3/24/2020)
Lisa likes: Mrs. Sherlock Holmes by Brad Ricca – Available on hoopla.
It was not enough for Mary Grace Quackenbos Humiston to become an attorney and practice in New York City in the early 1900's.  She also took on the establishment becoming a voice for immigrants, the poor, and young girls in a large dangerous city. At a time when women had few rights, and rarely worked in male dominated fields, Mary Grace Quackenbos Humiston, pursued cases that the police abandoned saving people from execution and solving cold cases.  Mrs. Sherlock Holmes will introduce readers to this amazing woman who became the first female U.S. District Attorney and a Special Investigator with the New York Police Department.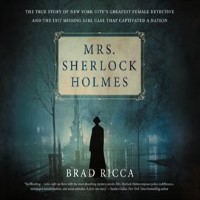 Lisa likes: The Day the World Came to Town: 9/11 in Gander, Newfoundland by Jim DeFede – Available on hoopla
On September 11, 2001, the closing of U.S. airspace resulted in the rerouting and forced landing of 38 commercial jets at Gander International Airport on Newfoundland Island, Canada. The small town of Gander was inundated with over 6,700 stranded strangers. Gander residents opened up their homes, businesses and came together as a community to aid the confused, stressed and frightened travelers.  Poignant in this time of stress and isolation, the people of Gander serve as a fine example of benevolence, sacrifice and service.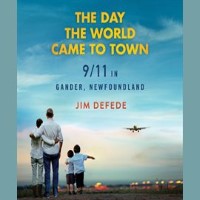 Marissa likes: American Street by Ibi Zoboi – Available on hoopla.
Recommended for grades 9-12.  Fabiola Toussaint is a Haitian immigrant who moves to the west side of Detroit to live with her aunt and three cousins. Her mother is detained by U.S. immigration authorities during their journey. As Fabiola struggles to adjust to American life, high school, homesickness, and a potential new romance, she finds herself in way over her head. Everything she has worked so hard for is put on the line when she is forced to make an unthinkable choice. Zoboi's story is based on her own trials and tribulations as a young Haitian immigrant.  Also available in ebook format.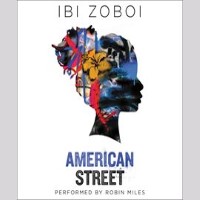 Ashley likes: The Keeper of Lost Causes by Jussi Adler-Olsen – Place a hold on Download Destination
I first enjoyed The Keeper of Lost Causes as an audiobook as I drove across the United States in 2013. Falling into the niche genre "Scandinavian Crime Fiction", it has the same dark, twisted qualities that drew me to The Girl with the Dragon Tattoo series. The story is both a suspense and mystery, following two separate storylines that the reader will hope eventually intertwine. It is a nail-biter and can be enjoyed as an eBook . Author Jussi Adler-Olsen has several other books in the Department Q series to enjoy once you've finished this one.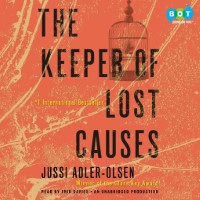 (3/20/2020)
Scott likes:  The Long Way to a Small, Angry Planet by Becky Chambers – Available on hoopla.
A rare science fiction book that is light on action but heavy on character driven dialogue.  The narrator really brings this motley ship's crew of aliens and humans to life.  Book 1 in a series that is all available on hoopla.

Diane likes: The Hunger Games series by Suzanne Collins – All three audiobooks  are available on hoopla.
Teens – The new Hunger Games prequel, The Ballad of Songbirds and Snakes by Suzanne Collins, is set to be released on May 19, 2020.  Now is the perfect time to get caught up on this wildly popular dystopian trilogy.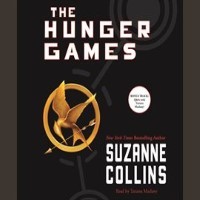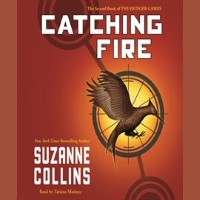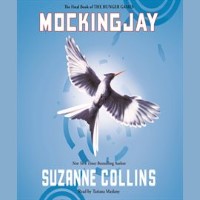 ---
Movies
(3/30/2020)
Amy J likes: Lady Bird – directed by Greta Gerwig and starring Saoirse Ronan.  Rated R.  Available on Kanopy.
Winner of two Golden Globes and nominated for five Academy Awards, this funny and poignant film captures the complex relationship between a teenage girl and her mother during her senior year of high school.  Gerwig's superb writing and directing shine.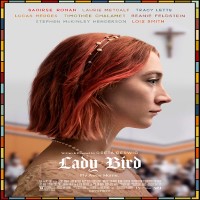 (3/26/2020)
Ashley likes: Mid90s – Directed by Jonah Hill – Available on Kanopy.  Rated R
Mid90s is Jonah Hill's directorial debut film. It fills the much-needed niche of teen boy coming of age stories. The dialogue is fresh and realistic, and the acting is superb, especially from a cast of newcomers. I loved that this movie gave watchers a glimpse into the wild and familiar discomfort kids experience as they transition from childhood to teenager. The protagonist is growing up in a turbulent home, in a turbulent time and place, and has ended up surrounding himself with a troubled group of teen boys. If you like the movie Kids  or Thirteen then I highly suggest you give this film a chance.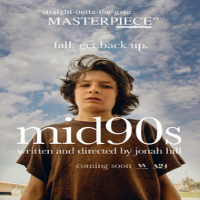 (3/25/2020)
Scott likes: Prospect – Starring Pedro Pascal – Available on Kanopy.  Rated R
Are you a fan of The Mandalorian and want to see more of Pedro Pascal?  This slow-burn sci-fi picture scored a solid 89% "fresh" on Rotten Tomatoes; and will leave you in suspense for the whole viewing.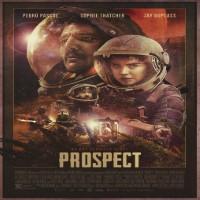 (3/20/2020)
Ashley likes: Midsommar – Available on Kanopy.  Rated R
This movie is a great mix of psychological-thriller and horror. From the get-go, I was on the edge of my seat, and couldn't wait to see how it ended. Admittedly, it can be a bit violent and gory at times, but it doesn't have any jump-scares. The scenery and costumes were gorgeous, which made for an interesting juxtaposition with the themes of the film. It is filled with cryptic foreshadowing and Scandinavian folklore imagery. The acting was very good, especially for a lot of new and upcoming actors.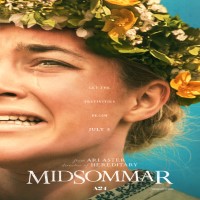 ---
Graphic Novels
(3/30/2020)
Diane likes: New Kid by Jerry Craft.  Recommended for ages 10-14 – Available on hoopla.
Starting a new school in 7th grade is hard enough, but even tougher for Jordan Banks who dreamed of attending art school but instead ends up at the prestigious private school, Riverdale Academy.  Jordan is a gifted artist and his drawings and humor present a realistic look at the life of a teen who is struggling to fit in with his new surroundings while keeping true to his own identity.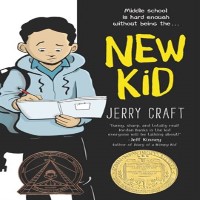 (3/23/2020)
Mollie likes: Diana, Princess of the Amazons by Shannon Hale and Dean Hale, illustrated by Victoria Ying, available on hoopla, recommended for grades 2-5.
DC Zoom is a new imprint from DC Comics geared toward middle-grade readers, featuring some of our favorite superheroes when they were kids. One great title from this line is "Diana, Princess of the Amazons." Diana (the future Wonder Woman) is the only child on her island home, and wants a friend so badly that she sculpts one out of clay. When the statue comes to life and starts making trouble, the young warrior needs to use her strengths to try to save the day. This is a fun story with lots of action that will appeal to fans of The Princess in Black and other superheroes.  Fans of this peek into Wonder Woman's early life may also enjoy other titles from DC Zoom, including Zatanna and the House of Secrets, Green Lantern: Legacy , and Batman: Overdrive .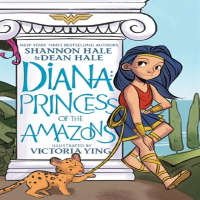 (3/20/2020)
Diane Likes: Birds of Prey: Harley Quinn by Amanda Conner- Available on hoopla.
There are hundreds of graphic novels and comics available for teens on hoopla.  Try the recent DC release Birds of Prey: Harley Quinn by Amanda Conner and meet the character that inspired the film in this classic story!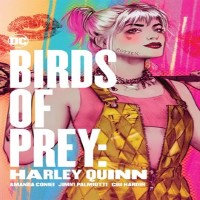 Paul likes: Big Nate by Lincoln Peirce (For Grades 4-6) – Available on hoopla
This is a goldmine for all Big Nate fans to see many cartoons that have never been published in books. Aspiring cartoonist Nate Wright is the star of Big Nate. As a popular middle-grade book character, Nate is 11 years old, four-and-a-half feet tall, and the all-time record holder for detentions in school history. He's a self-described genius and sixth grade Renaissance Man. Nate, who lives with his dad and older sister, has a habit of annoying his family, friends, and teachers with his sarcasm.  Search for "Big Nate" in hoopla to find the 50 different e-book and downloadable titles by Lincoln Peirce.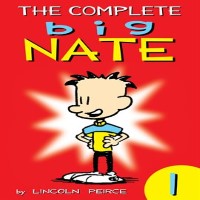 ---
Television
(3/31/2020)
Deborah likes: Two Fit Moms: Daily Yoga for Beginners – Available on hoopla.
"Two Fit Moms: Yoga for Beginners" is one of the many videos you can get for maintaining some kind of bodywork at home.  I've always wanted to try yoga, but never had the time.  Now I do!  For a complete selection of workouts, go to the television choice of hoopla and type in, "fitness."  You're bound to find something you might enjoy doing.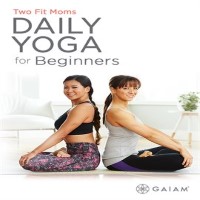 (3/26/2020)
Scott likes – Dinosaur Train – Available on Kanopy.
This great PBS kids show, and many more, can be found on Kanopy Kids.  Even if you have access to Dinosaur Train via another streaming service like Amazon Prime – some of these episodes can only be found here.  Also, if you were unaware, all of the videos available through Kanopy Kids DO NOT count against your monthly checkout limits and can be watched an unlimited number of times.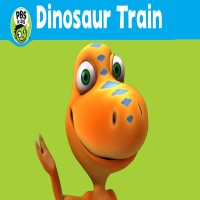 (3/23/2020)
Deborah likes: The Dick Van Dyke Show – Available on hoopla.
Tired of bad news and never-ending advertisements on TV?  Take a trip back in time through the Dick Van Dyke Show, where the action involves some faux pas of Dick or Laura Petrie, Buddy's teasing Mel, or Sally's continual search for an eligible bachelor.  I enjoy the genuine humor, familiar faces, and an "anthropological" look at men and women's roles in the 60's.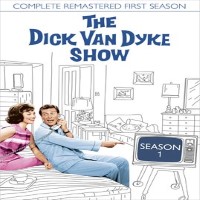 ---
Music
(3/31/2020)
Deborah likes: The Best of Kenny Rogers – Available on hoopla.
Let's honor the great Kenny Rogers by tuning into, "The Best of Kenny Rogers" and listening to "Lucille."  This Hoopla offering contains 40 of Kenny's best songs.  Enjoy the whole album while you're working on a puzzle, re-organizing a cabinet, or chilling on the couch.

Deborah likes: Rainy Day Meditation – Available on hoopla.
"Rainy Day Meditation"  Appropriate, right?  If you need to shed all the angst and worry over the spread of Covid-19, and are doing all you can do avoid it, here's a wonderful get-away to reclaim your space and quiet those anxieties for a good hour.

Ashley likes: Rumors by Fleetwood Mac – Available on hoopla.
Years ago while channel-surfing, I came across a fantastic documentary about the band, Fleetwood Mac, and its pivotal album, Rumours. I had grown up listening to their music from riding in the backseat of my parents' car, but was born about 20 years too late to really appreciate their music. After watching the film, Rumours quickly became one of my favorite albums. It flows perfectly and showcases the entire band's talents. Stevie Nicks's voice is crystal clear, Lindsey Buckingham's guitar playing is unmatched, Mick Fleetwood's drumming lulls you back to 1977, and the soulful sounds from John and Christine McVie will break your heart. It is an album full of tumult, passion, and gives listeners the best that Fleetwood Mac has to offer. The deluxe and super-deluxe editions (both on Hoopla) will give you a chance to hear some incredible songs that didn't make the cut as well as early versions of old favorites.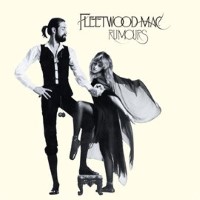 (3/23/2020)
Deborah likes: The Greatest Showman Soundtrack – Available on hoopla.
The energizing rhythms of this soundtrack propel me along whether I'm cleaning out a cabinet or taking a walk during this self-quarantining period.  Even if you haven't seen the movie, the upbeat songs will carry you through even the most mundane of tasks.