Date:
Wednesday, 03/30/2022
Time: 2:00 pm - 3:00 pm
Category: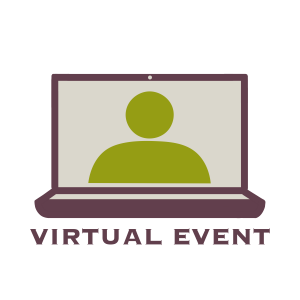 Grades 5 through 12
Registration begins February 21.
Registration required – see below to register.
Get creative – and a little messy – in your kitchen! During this virtual program, teens and tweens will have 45 minutes to try to recreate a decorated cake. At the end, we'll take a look at everyone's creations. This is meant to be fun, but our judges will also pick a winner to receive a $10 Joann gift card!
Here's what you need to know to compete:
Compete by yourself or in a team of two – make sure to register enough spaces for all of your team members!
Register while supplies last to receive a kit with decorating supplies. Kits will be available for pick-up at the Library between March 23 and March 29.
Each competitor or team needs to have two round cake layers baked and cooled for the challenge. These should be made ahead of time. Make it from your favorite recipe or use a mix – whatever you like! We also suggest that you have ingredients on hand for your favorite frosting. (Don't worry, we'll send recipe suggestions if you need them!) You may also want to have some cookies, candies, sprinkles, or other items or tools on hand to decorate with.
We'll give you the challenge at the start of the program and you will make your frosting and assemble your cake using the cake layers, frosting, and decorating items. Our judges will select a winner whose cake best fits the challenge.
Participants will get a Zoom link and some recipe suggestions prior to the March 30 program.
contact: Mollie Hall, mhall@dexter.lib.mi.us
---
Register Online
This event has room for
19
people. There are currently
18
people registered.
Bookings are closed for this event.
---
03/30/2022 2:00 PM
03/30/2022 3:00 PM
America/Detroit
Nailed It! Virtual Cake Decorating
Grades 5 through 12 Registration begins February 21. Registration required – see below to register. Get creative – and a little messy – in your kitchen! During this virtual program, teens and tweens will have 45 minutes to try to recreate a decorated cake. At the end, we'll take a look at everyone's creations. This […]
Dexter District Library
mhall
mhall@dexter.lib.mi.us