The Friends of the Dexter District Library was organized in 1957 and is a non-profit volunteer organization whose primary purpose is to support the Dexter District Library.
Click here to learn more about our outstanding volunteers.
The Friends of the Library group is always looking for new members.  Please see the promotional video to learn about the organization.
---
BOOK SALES
The Book Sales offer a variety of material including picture books and young readers, mystery, science fiction, horror, romance, general fiction, non-fiction, and much more.
Donated used materials are sold during regular library hours and are stocked on a shelf located near the circulation desk.
Prices

Adult hardcover and trade paperback $1.00
Adult mass market paperback $0.50
Children's hardcover $0.50
Children's paperback and board books $.25
DVDs and books on CD $0.50
VHS and audio tapes $0.25 or five for $1.00
Vintage and specialty books $2.00
Discount shelf—all books $0.25 or five for $1.00
The Friends canvas book bags are available at book sales and at the circulation desk for only $12. Or, you may also purchase a canvas bag at the book sale for $15 and fill it with as many items at the sale, for free.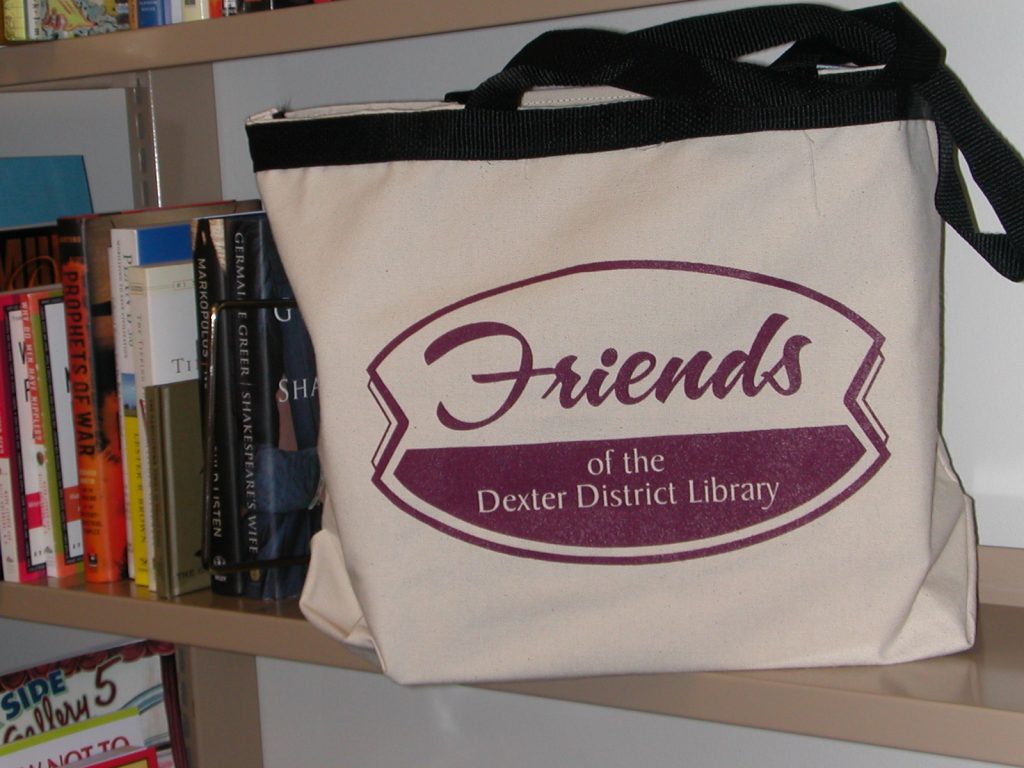 ---
Volunteer opportunities through the Friends include:
Making telephone calls
Publicity
Assisting at book sales
Delivering books to the home-bound
Helping at a special program (children or other)
Serving as a Friends Board member
Or providing other special talents or interests
Want to join?  Click here.
---
Board Members and Meetings
Board Members

Officers
President – Kevin Vrsek
Vice President – Kantha Gardner
Treasurer – Mary Tobin
Secretary – Kim Swoverland
Committee Chairs
Membership – Amy Jerome
Volunteer Coordinator – Yvonne Schmidt
Publicity – Bud Haynes
Fundraising – vacant
Book Sales – Cortney Ophoff
Special projects
Books to shut-ins – Not currently active
The Friends Board Meetings are held at the Library in the Lower Level Meeting Room.  Meetings are generally held on the Fourth Tuesday of the month at 7:00 p.m.  Please call the Library to ensure a meeting is taking place.
Meetings are open to the public — we welcome new Friends!

---
Meeting Minutes

---
Contact
Mail:

Dexter District Library
Attn: FRIENDS OF THE LIBRARY
3255 Alpine Street
Dexter, MI 48130