Date:
Wednesday, 01/04/2023
Time: 7:00 pm
Category: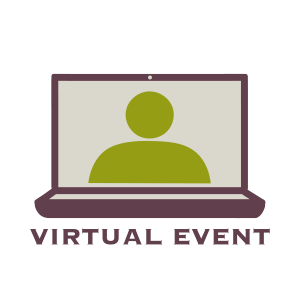 Behind many of today's most well-known bourbon brands you'll find the impact of legendary Master Distillers. These titans of the Kentucky bourbon industry are captivating, larger-than-life characters who each made a significant and lasting impact on the whiskey found on store shelves today. From Jim Beam to Wild Turkey to Buffalo Trace, the fingerprint of each distiller can be found both inside and sometimes on the outside of the bottle!
Join us for a fascinating look inside the bourbon industry and how the role of Master Distiller has changed over the last century as bourbon sales continue to boom. We'll also share some wonderful and colorful stories from a few iconic names found in The Kentucky Bourbon Hall of Fame such as Booker Noe, Jimmy Russell and Elmer T. Lee.
We encourage you to bring both your curiosity, questions and your own glass of bourbon for the evening so that you can sip along with Phil!
About the presenter –
Phil Kollin has made it his mission to travel down every highway, byway, back-road and no-lane road in the Bluegrass state while picking up as many great tales along the way as possible. He is both a Louisville Certified Tourism Ambassador and an Executive Bourbon Steward through the Stave & Thief Society. He prefers his Bourbon on the rocks and if you ask him what his favorite bourbon is, he'll likely tell you it's the on currently occupying his glass.
This is a Virtual (Zoom) Event. Register on the Library's Event Calendar and a Zoom link will be emailed the day before the event.
---
Register Online
This event has room for
98
people. There are currently
24
people registered.
Bookings are closed for this event.
---
01/04/2023 7:00 PM
01/04/2023 7:00 PM
America/Detroit
America's Native Spirits, Kentucky Distillers Who Shaped What You Drink Today
Behind many of today's most well-known bourbon brands you'll find the impact of legendary Master Distillers. These titans of the Kentucky bourbon industry are captivating, larger-than-life characters who each made a significant and lasting impact on the whiskey found on store shelves today. From Jim Beam to Wild Turkey to Buffalo Trace, the fingerprint of each distiller […]
Dexter District Library
lryan
lryan@dexter.lib.mi.us