Date:
Saturday, 09/17/2022
Time: 10:15 am - 11:15 am
Category: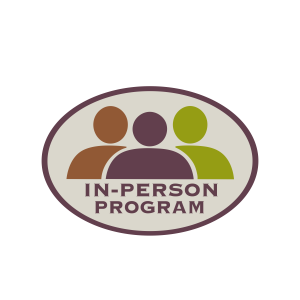 Bob-a-loo – Preschool Movement Program
Saturday, September 17
Session 2 – 10:30-11:15
(check-in from 10:15-10:30)
For ages five and under
Registration begins Saturday, August 27
Children ages five and younger can gallop like a giraffe, balance on one foot like a flamingo or sprint across the African savanna like a cheetah. Join Bob-a-loo, a preschool movement program, where children build heart & body strength, & learn how good it feels to eat healthy as we explore the Farmers Market. Each family of a registered child will receive a $10 gift card to use at the Farmers Market on the day of the event.  This is an outside event, held in-person, at the Library. There will be two sessions for this program. Registration is required. Please only register for one session.
Registration is Required

Please only register 1 child and include your child's first and last name in the registration.
Please put your child's age in the comments and the name of any additional children that will be attending the program.
contact Ruth Jansen –  rjansen@dexter.lib.mi.us
---
Register Online
This event has room for
25
people. There are currently
24
people registered.
Bookings are closed for this event.
---
09/17/2022 10:15 AM
09/17/2022 11:15 AM
America/Detroit
Bob-a-loo: Preschool Movement Program – Session 2
Bob-a-loo – Preschool Movement Program Saturday, September 17 Session 2 – 10:30-11:15 (check-in from 10:15-10:30) For ages five and under Registration begins Saturday, August 27 Children ages five and younger can gallop like a giraffe, balance on one foot like a flamingo or sprint across the African savanna like a cheetah. Join Bob-a-loo, a preschool […]
Dexter District Library
rjansen
rjansen@dexter.lib.mi.us