Date:
Wednesday, 05/03/2023
Time: 7:00 pm - 8:30 pm
Category: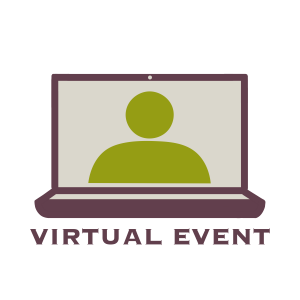 During a walk on his family's farm during COVID lockdowns in 2020, a man noticed unusual pottery shards that ultimately led to the excavation of one of the largest, best preserved Roman villa mosaic floors every found in Europe.  Jackpot historical finds aren't uncommon in Britain thanks to its rich history: Viking hordes, Anglo Saxon treasure, and even King Richard III buried under a city parking lot.  Join Anglophile and former U.K. resident Claire Evans as she tours the country's most interesting archeological finds, and learn tips if you'd like to visit them for yourself one day.
About the presenter:
Claire Evans is a former journalist, attorney, and college lecturer who started her love of most things British as she and her mother watched countless Britcoms on PBS.  She went on to study abroad in London and, against the odds, she married a Brit she met in Peoria, Illinois.  They moved to England, where they lived for a number of years.  Outside of her work for a legal advice charity, Claire became a student of historical sights, pub dining, and tea shops.  Her business, Tea with Claire, grew from friends asking for travel and relocation advice.
This program will be on Zoom. The Zoom login information will be emailed the day before the meeting. Register on the Library's Events calendar or call 734-426-4477 (ext. 120)
This is a Zoom Event.  Register below and a Zoom link will be emailed the day before the presentation.
---
Register Online
This event has room for
99
people. There are currently
29
people registered.
Bookings are closed for this event.
---
05/03/2023 7:00 PM
05/03/2023 8:30 PM
America/Detroit
Britain's Hidden Treasures
During a walk on his family's farm during COVID lockdowns in 2020, a man noticed unusual pottery shards that ultimately led to the excavation of one of the largest, best preserved Roman villa mosaic floors every found in Europe.  Jackpot historical finds aren't uncommon in Britain thanks to its rich history: Viking hordes, Anglo Saxon […]
Dexter District Library
lryan
lryan@dexter.lib.mi.us