Date:
Thursday, 12/01/2022
Time: 7:00 pm - 8:00 pm
Category: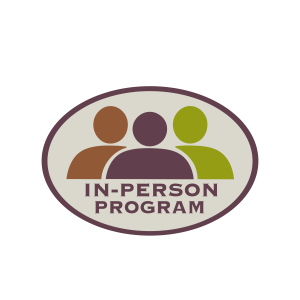 Parents and Adults – Registration recommended, see below.
Community Conversation

Thursday, December 1, 7:00 – 8:00 pm
Registration is now open.
Do you know a middle school or high school student in Dexter? 
Then you're perfect for this important event! 
Any adult in Dexter can join us at the library on Thursday, December 1 for a community conversation about how to support teens, tweens, and parents. How can youth be better supported by our community? What are the concerns of the teens and tweens in your life? How do you see mental health and substance use playing a role in Dexter youth lives? 
These questions and more will be explored together with an end goal of helping SRSLY Dexter learn more about needed supports–so that they can hopefully provide them!
Walk-ins are welcome, but registration is appreciated! Fill out the form here to register.
location: Lower Level Meeting Room, Dexter District Library
contact: Mollie Hall, mhall@dexter.lib.mi.us; or Chrissie Kremzier, chrissie@SRSLYdexter.org
The Library has updated its programming attendance requirements.  Face coverings optional but highly encouraged in group indoor settings.  Face covering requirements are subject to change without notice.  Registration may be required for in-person programming.  If registration is required, registrants will need to register all members of their party.  To provide for adequate social distancing, the Library may need to limit the number of in-person attendees at each indoor program.  The Library will continue to monitor COVID-19 conditions and the Library Board will review these requirements on a monthly basis.
12/01/2022 7:00 PM
12/01/2022 8:00 PM
America/Detroit
Community Conversation with SRSLY Dexter
Parents and Adults – Registration recommended, see below. Community Conversation Thursday, December 1, 7:00 – 8:00 pm Registration is now open. Do you know a middle school or high school student in Dexter?  Then you're perfect for this important event!  Any adult in Dexter can join us at the library on Thursday, December 1 for a community […]
Dexter District Library
mhall
mhall@dexter.lib.mi.us