Date:
Thursday, 09/24/2020
Time: 7:00 pm
Category:
Facebook's thousands of regional and surname-specific genealogy groups are a favorite resource among many genealogical researchers. This presentation introduces members to Facebook as a genealogy tool and will guide the participants through the creation of an account (while maintaining privacy), joining groups, managing notifications, and efficiently utilizing Facebook for specific genealogical needs.  Participants will be given handouts as well as a demonstration on using a  free downloadable PDF file listing 16,400+  genealogical /historical pages & groups on Facebook.This is part 1 of a 4-part genealogy series. You are welcome to attend the entire series or just the topics that interest you. Scroll down to register Online.
About the presenter:
Katherine R. Willson of Ann Arbor, Michigan is an engaging & dynamic genealogy lecturer at local, regional and national conferences; an educator teaching beginning, intermediate, and advanced genealogy classes in Michigan since 2001; the author of The Genealogist's Guide to Grand Rapids, Michigan (published in 2018 by The In-Depth Genealogist), and a professional researcher for private clients.
Her success in using Facebook to break down genealogical brick walls (both personally and in her classroom) inspired her to compile a list of 16,000+ Facebook genealogy links (updated May 2020).  Additionally, she has created a compilation of 170 instructional genealogical channels on YouTube.
Her passion for genealogy combined with practical and creative strategies keeps Katherine's audience fully engaged and actively participating in her energetic and entertaining presentations.  Participants leave with the tools necessary to do their own research, as well as the inspiration to do it!
Katherine's past & present genealogical society memberships and volunteer positions have included:
Virtual Genealogical Association – Founder/President (2018-present)
Michigan Genealogical Council – Vice-President (2016-2017) & President (2018-2019)
Association of Professional Genealogists – Board of Directors (2018-2019)
Federation of Genealogical Societies – Conference Publicity Chair (2019)
Genealogical Speakers Guild – Secretary (2018-2019)
Genealogical Research Institute of Pittsburgh – Social Media Chair (2018-2019)
National Genealogical Society member (2013-Present)
New England Historic Genealogical Society member (2014-present)
New York Genealogical & Biographical Society member (2014-present)
An Army Reserve wife of 20+ years, Katherine has supported military families since 2010 as a member of the Department of Defense's Yellow Ribbon Reintegration Program (YRRP) Cadre of Speakers.  She travels regularly across the country to speak at YRRP events for military members (and their loved ones) within the three stages of deployment (pre-deployment, during deployment and post-deployment).
In addition to her love for genealogy and public speaking, she is a mixed-media artist and served for 10 years as a board member for the Ann Arbor Women Artists (President, 2009-2013; Vice-President & Chair of Juried Exhibits Committee, 2007-2009; Treasurer, 2003-2007).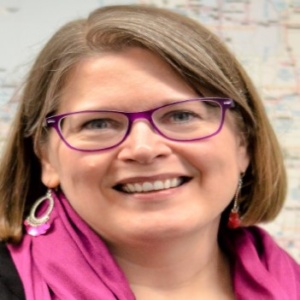 ---
Register Online
This event has room for
98
people. There are currently
7
people registered.
Bookings are closed for this event.
---
09/24/2020 7:00 PM
09/24/2020 7:00 PM
America/Detroit
Facebook's 16,000+ Genealogy/History Pages & Groups – Live Virtual Event
Facebook's thousands of regional and surname-specific genealogy groups are a favorite resource among many genealogical researchers. This presentation introduces members to Facebook as a genealogy tool and will guide the participants through the creation of an account (while maintaining privacy), joining groups, managing notifications, and efficiently utilizing Facebook for specific genealogical needs.  Participants will be […]
Dexter District Library
lryan
lryan@dexter.lib.mi.us