Date:
Friday, 12/15/2023
Time: 1:00 pm
Category: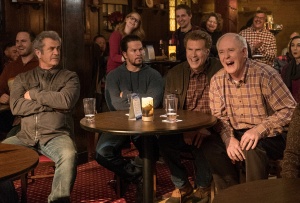 Starring: Will Ferrell, Mark Wahlberg, Mel Gibson and John Lithgow
Father and stepfather Dusty and Brad join forces to make Christmastime perfect for the children. Their newfound partnership soon gets put to the test when Dusty's old-school, macho dad and Brad's gentle father arrive to turn the holiday upside down.
Rated: PG-13, 98 minutes
This movie showing will be in the Library's Lower Level meeting room. Scroll down to register or call the Library at 734-426-4477.
---
Register Online
This event has room for
100
people. There are currently
5
people registered.
---
12/15/2023 1:00 PM
12/15/2023 1:00 PM
America/Detroit
Friday Afternoon Movie for Adults: Daddy's Home 2 (2017)
Starring: Will Ferrell, Mark Wahlberg, Mel Gibson and John Lithgow Father and stepfather Dusty and Brad join forces to make Christmastime perfect for the children. Their newfound partnership soon gets put to the test when Dusty's old-school, macho dad and Brad's gentle father arrive to turn the holiday upside down. Rated: PG-13, 98 minutes This […]
Dexter District Library
lryan
lryan@dexter.lib.mi.us