Date:
Thursday, 08/25/2022
Time: 7:00 pm
Category: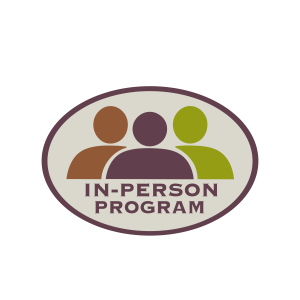 Did you know that most of our native songbirds rely on native insects to raise their young? With the ongoing insect apocalypse, our native songbirds are at risk. Learn how you can help them through plant selection, garden design and maintenance protocols, making your garden a welcoming oasis for all species.
About the presenter:
Cheryl M. English, a long-time resident of the metropolitan Detroit area. Having earned a BA in Art History from Michigan State University and an MA in Art History and Archæology from Cornell University, she realized she much preferred making art to dissecting it. Her studio, Black Cat Pottery, combines her passion for pottery & gardening.  As an Advanced Master Gardener (certified through Wayne County Extension), her abiding interest in things natural – and indigenous – is reflected in her unique designs. Cheryl's work has been featured in The Detroit News Homestyle Section and Handmade Business Magazine..
This program will be onsite in the Library's Lower Level meeting room. Registration is required. Register on the Library's Events Calendar or call 734-426-4477 (ext 120)
---
Register Online
This event has room for
100
people. There are currently
36
people registered.
---
08/25/2022 7:00 PM
08/25/2022 7:00 PM
America/Detroit
Gardening for the Birds: Strategies for Optimizing Habitat
Did you know that most of our native songbirds rely on native insects to raise their young? With the ongoing insect apocalypse, our native songbirds are at risk. Learn how you can help them through plant selection, garden design and maintenance protocols, making your garden a welcoming oasis for all species. About the presenter: Cheryl […]
Dexter District Library
lryan
lryan@dexter.lib.mi.us