Date:
Saturday, 09/10/2022
Time: 9:30 am - 10:30 am
Category:
Free Mindfulness Meditation sessions continue on the second Saturday of each month.  In September, this session will be held outdoors and in-person on the Library's terrace in Mill Creek Park North.  Be sure to bring your own lawn chair.  Available park seating is limited.  In the event of inclement weather, the group will relocate to the Library's lower level meeting room.  The September Second Saturday session will not be broadcast via Zoom.. No registration is necessary.
Join us for guided mindfulness meditation in a safe, positive, friendly group setting.  These drop-in sessions are open to all and have no religious affiliation.  Sessions will include short presentations by the instructor, technique coaching, silent meditation and time for discussion and questions.  Sessions will be led by different instructors who include Diane Morse, Doreen Murasky and Jeanette Brooks.
No experience is necessary

Meetings are free
See other Mindful Dexter events happening this month here.
This program is presented in partnership with the Dexter Wellness Center, Dexter Wellness Coalition and 5HealthyTowns.org.
Contact Library Director Paul McCann, pmccann@dexter.lib.mi.us, for more information.
The Library has updated its indoor programming attendance guidelines.  Face coverings optional but highly encouraged in group indoor settings.  Face covering requirements could be subject to change without notice.  Registration may be required for in-person, indoor programming.  If registration is required, registrants will need to register all members of their party.  To provide for adequate social distancing, the Library may need to limit the number of in-person attendees at each indoor program.  The Library will continue to monitor COVID-19 conditions and the Library Board will review these requirements on a monthly basis.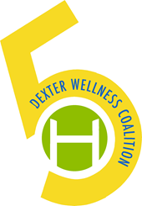 09/10/2022 9:30 AM
09/10/2022 10:30 AM
America/Detroit
Mindfulness Meditation – Outdoor Program
Free Mindfulness Meditation sessions continue on the second Saturday of each month.  In September, this session will be held outdoors and in-person on the Library's terrace in Mill Creek Park North.  Be sure to bring your own lawn chair.  Available park seating is limited.  In the event of inclement weather, the group will relocate to […]
Dexter District Library
pmccann
pmccann@dexter.lib.mi.us