Date:
Tuesday, 02/15/2022
Time: 7:00 pm
Category: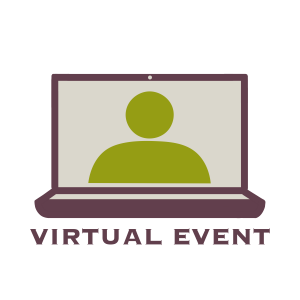 The Americans with Disabilities Act has done a lot to bring awareness and change to our social and built environment.  Yet, many of our older buildings remain inaccessible to a significant portion of society.  Understanding the complexities of navigating a world that wasn't designed or built for all of us is daunting.  It is a world that anyone of us could face in an instant.  Erica Coulson, President of Walk the Line, will present what that world is like for her and the challenges she faces everyday just to try and navigate through it.  Ron Campbell, preservation architect and principal planner for Oakland County, will present the challenges faced by property owners and some creative ways architects have met those challenges with examples of thoughtful solutions of making history inclusive.
This is a Zoom program. Register on the Library's Events Calendar and a Zoom link will be sent the day before the event.
This presentation is part of the Washtenaw Reads Program.  The 2022 Washtenaw Reads book is "Being Heumann", by Judith Heumann and Kristen Joiner.  You may pick up a free copy of the book at the Library (while supplies last).
(This program is part of  Washtenaw Reads  & the Winter Reading Program – Hot Reads for Cold Nights: Overcoming Adversity)
---
Register Online
This event has room for
97
people. There are currently
20
people registered.
Bookings are closed for this event.
---
02/15/2022 7:00 PM
02/15/2022 7:00 PM
America/Detroit
Navigating a World Not Built for All
The Americans with Disabilities Act has done a lot to bring awareness and change to our social and built environment.  Yet, many of our older buildings remain inaccessible to a significant portion of society.  Understanding the complexities of navigating a world that wasn't designed or built for all of us is daunting.  It is a […]
Dexter District Library
lryan
lryan@dexter.lib.mi.us