Date:
Wednesday, 10/13/2021
Time: 10:00 am
Category: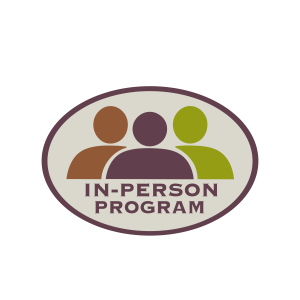 Attention: Due to a technical problem with the recording, the video of this program could not be uploaded to our website. 
October is Cyber Awareness Month. Learn how to protect you and yours in this age of ransomware. We'll talk passwords, mobile security, VPNs, and best practices. Questions are encouraged, so come prepared to play "stump the chump" with your friendly neighborhood cyberman!
About the presenter:
Shane Harsch is a Senior Solution Engineer at SentinelOne, a SANS Instructor, and an Adjunct Instructor at the University of Michigan with over 25 years of experience in military, manufacturing, consulting, and professional services. He is a commissioned officer in the US Army (MI), holds degrees in business (MBA), computational linguistics (BA), and maintains the following certs: GCIA, GCIH, GCED, CISSP, CTIA.
Twitter: @harschsecurity
LinkedIn: https://www.linkedin.com/in/shaneharsch
This program will be onsite in the Library's Lower Level meeting room. Register below or call the Library at 734-426-4477 (ext 120)
(Note: This is a repeat of the October 6, 7:00 p.m. presentation for those preferring a morning program)
During the fall of 2021, the Dexter District Library will require registration for all indoor, in-person programs.  Registrants will need to register all members of their party.  During this time, only pre-registered attendees will be seated.  To provide for adequate social distancing, the Library will need to limit the number of in-person attendees at each program.  Past attendance patterns for in-person events would frequently exceed current COVID-19 capacity limits.  Walk-ins cannot be accommodated.  The Library will continue to monitor COVID-19 conditions and the Library Board will review these requirements on a monthly basis.
---
Register Online
This event has room for
25
people. There are currently
11
people registered.
Bookings are closed for this event.
---
10/13/2021 10:00 AM
10/13/2021 10:00 AM
America/Detroit
Personal Cyber Security 2021
Attention: Due to a technical problem with the recording, the video of this program could not be uploaded to our website.  October is Cyber Awareness Month. Learn how to protect you and yours in this age of ransomware. We'll talk passwords, mobile security, VPNs, and best practices. Questions are encouraged, so come prepared to […]
Dexter District Library
lryan
lryan@dexter.lib.mi.us