Date:
Thursday, 02/25/2021
Time: 1:00 pm - 2:30 pm
Category:
Do you love movies? Looking for something to talk about over the cold winter?
Join us for the winter film discussion group, Reel Talk (with more to come in the Spring!).
Each week a film will be selected: Mystery, Adventure, Classic, Comedy, Documentary…
Watch the movie on Kanopy before the meeting you want to attend, and then join the discussion on the specified day. Attend every week or just pick and choose the titles that appeal to you!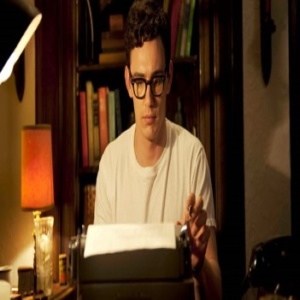 Thursday, February 25, 1:00pm: Howl (2010)
Starring: James Franco, Jeff Daniels, Jon Hamm, David Strathairn, Treat Williams, Allen Ginsberg
Directors: Rob Epstein, Jeffrey Friedman
James Franco delivers a career-defining performance as poet Allen Ginsberg. Through his search for personal and creative expression, Ginsberg writes Howl, and must contend with a bizarre obscenity trial.
As Allen Ginsberg talks about his life and art, his most famous poem is illustrated in animation while the obscenity trial of the work is dramatized.
Please note:  Reel Talk provides the opportunity to explore diverse and complex films. Due to adult content and mature themes, viewer and participant discretion is advised.
*Registration required to participate in discussions. 
We look forward to seeing you there!
About Kanopy:
The popular on-demand film streaming service Kanopy is now available free to Dexter District Library patrons. Library cardholders whose cards begin with 29221 can access Kanopy and sign up to start streaming films instantly by visiting https://dexter.kanopy.com. If you have one of our older library cards that begins with 29082, please stop by the Library and we'll upgrade it free.   Films can be streamed from any computer, television, mobile device or platform by downloading the Kanopy app for Android/Chromecast, iOS/AppleTV, Amazon FireTV and Tablets (not Firesticks), or Roku.  You may check out up to 15 titles (plays) per card, per month (temporarily increased from 10/month for the Coronavirus pandemic.).  The loan period is 72 hours (3 days.)
Need help with Kanopy? Find out more here: https://help.kanopy.com/hc/en-us
Movies and Discussion Dates: 
Monday Night Meetings (7:00 p.m.):
January 4, 7:00 – Colette (2017)
January 18, 7:00 – A Man Called Ove (2016)
February 1, 7:00 – Life (2015)
February 15, 7:00 – – What is Cinema? (2013, Documentary)
Thursday Afternoon Meetings (1:00 p.m.):
January 14, 1:00 –  East Side Sushi (2014)
January 28, 1:00: – Policing the Police (Documentary, 2016)
February 11, 1:00 – Ordinary Love (2019)
February 25, 1:00 – Howl (2010)
---
Register Online
This event has room for
99
people. There are currently
2
people registered.
Bookings are closed for this event.
---
02/25/2021 1:00 PM
02/25/2021 2:30 PM
America/Detroit
Reel Talk Movie Discussion Group: Let's Talk! Howl (2010)
Do you love movies? Looking for something to talk about over the cold winter? Join us for the winter film discussion group, Reel Talk (with more to come in the Spring!). Each week a film will be selected: Mystery, Adventure, Classic, Comedy, Documentary… Watch the movie on Kanopy before the meeting you want to attend, and then […]
Dexter District Library
lryan
lryan@dexter.lib.mi.us