Date:
Tuesday, 06/16/2020
Time: 11:00 am - 12:00 pm
Category:
Everyone is invited to register for this year's Summer Reading Program "Imagine Your Story", there are reading clubs for adults, teens and kids of all ages.  With the Library's slogan "Imagine Your Story", themes of fairy tales, mythology and fantasy will have a magical starting point to encourage reading throughout the summer.
The Summer Reading Program kicks off with live music for all ages featuring singer/song writer Jim Gill.  Each of Jim Gill's concerts is an active sing-along and clap-along. He bangs out energetic rhythms on his banjo while everyone claps, jumps, dances and even sneezes along. The concert is filled, of course, with songs and stories from Jim's award-winning recordings and books for young children.  Join us a for a fun morning of music and laughter, register for the Summer Reading Program and then head down to Farmers Market for refreshments and a visit with a live unicorn.  Everyone is welcome.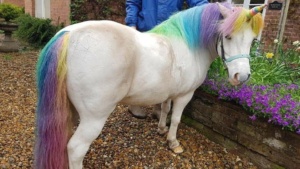 06/16/2020 11:00 AM
06/16/2020 12:00 PM
America/Detroit
Summer Reading Program Kick Off with Jim Gill
Everyone is invited to register for this year's Summer Reading Program "Imagine Your Story", there are reading clubs for adults, teens and kids of all ages.  With the Library's slogan "Imagine Your Story", themes of fairy tales, mythology and fantasy will have a magical starting point to encourage reading throughout the summer. The Summer Reading […]
Dexter District Library
cjurich
cjurich@dexter.lib.mi.us