Date:
Thursday, 06/09/2022
Time: 7:00 pm
Category: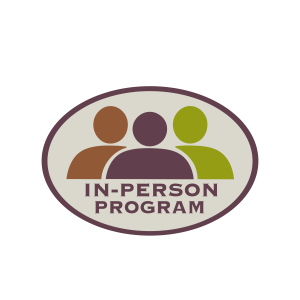 June 6, 1944, is arguably the most important single day in western history. Failure of Operation Overlord could have resulted in a very different world than we know today. June 6 was the first day in the 11-week Battle of Normandy that destroyed the German Army in France and led to the defeat of Germany and an end to the Second World War. Join historian Jim Craft for this hour-long PowerPoint presentation. He will discuss the strategy employed by the Allied forces, the terrible loss of life and the defeat of German Forces in the Battle of Normandy that followed.
About the presenter:
Jim Craft is a career consultant and local historian. He does research, writing, and presentations at various venues around the country. He is currently working on a series of booklets, having completed two thus far: The Good Roads Movement, 1888-1926, and New York's Burned-over District. Future topics will include: The Chautauqua Movement, the Great Epidemic: Influenza 1918-1919, and others.
This program will be onsite in the Library's Lower Level meeting room. Registration is required. Register below or  call the Library at 734-426-4477.
The Library has updated its programming attendance requirements.  Face coverings optional but highly encouraged in group indoor settings.  Face covering requirements are subject to change without notice.  Registration may be required for in-person programming.  If registration is required, registrants will need to register all members of their party.  To provide for adequate social distancing, the Library may need to limit the number of in-person attendees at each indoor program.  The Library will continue to monitor COVID-19 conditions and the Library Board will review these requirements on a monthly basis.
---
Register Online
This event has room for
35
people. There are currently
28
people registered.
Bookings are closed for this event.
---
06/09/2022 7:00 PM
06/09/2022 7:00 PM
America/Detroit
The American Army in Normandy: Omaha Beach to the Falaise Gap
June 6, 1944, is arguably the most important single day in western history. Failure of Operation Overlord could have resulted in a very different world than we know today. June 6 was the first day in the 11-week Battle of Normandy that destroyed the German Army in France and led to the defeat of Germany […]
Dexter District Library
lryan
lryan@dexter.lib.mi.us