Date:
Wednesday, 01/25/2023
Time: 6:00 pm
Category: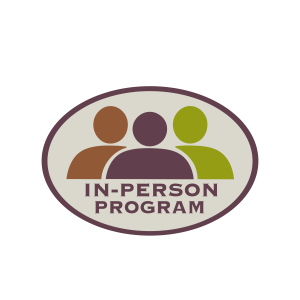 The Federal One Project was one of the most unique programs of the New Deal. It consisted of four separate agencies designed to put actors, musicians, artists and writers to work in the midst of the Great Depression.
The Writer's Project was varied in its output, but the central part of their work was a series of travel guides for every state. The objective was to produce a comprehensive snapshot of American life…a goal that was achieved with almost universal applause from literary critics across the country.
The books contain fascinating perspectives about American life in the 1930s when much of the country was still heavily rural and traditional mores from a pre-industrial age still abounded. Using these books to find the residue of that era is an experience that can make a road trip in Michigan or any other state incredibly rewarding.
The history of the Writer's Project, however, is about much more than the content of the books. The difficulty in determining objectives, assembling and maintaining a functioning team in the economic and political environment of the time as well as the practical difficulties of converting the massive of amount of data into useful and entertaining books is a story in itself.
About the presenters:
Jim Craft is a career consultant and local historian. He does research, writing, and presentations at various venues around the country. He is currently working on a series of booklets, having completed two thus far: The Good Roads Movement, 1888-1926, and New York's Burned-over District. Future topics will include: The Chautauqua Movement, the Great Epidemic: Influenza 1918-1919, and others.
This program will be onsite in the Library's Lower Level meeting room. Registration is required. Register below or  call the Library at 734-426-4477.
The Library has updated its programming attendance requirements.  Face coverings optional but highly encouraged in group indoor settings.  Face covering requirements are subject to change without notice.  Registration may be required for in-person programming.  If registration is required, registrants will need to register all members of their party.  To provide for adequate social distancing, the Library may need to limit the number of in-person attendees at each indoor program.  The Library will continue to monitor COVID-19 conditions and the Library Board will review these requirements on a monthly basis.
---
Register Online
This event has room for
98
people. There are currently
14
people registered.
Bookings are closed for this event.
---
01/25/2023 6:00 PM
01/25/2023 6:00 PM
America/Detroit
The American Guide Series: The New Deal's Travel Books of the 1930's
The Federal One Project was one of the most unique programs of the New Deal. It consisted of four separate agencies designed to put actors, musicians, artists and writers to work in the midst of the Great Depression. The Writer's Project was varied in its output, but the central part of their work was a […]
Dexter District Library
lryan
lryan@dexter.lib.mi.us