Date:
Wednesday, 11/03/2021
Time: 6:30 pm
Category: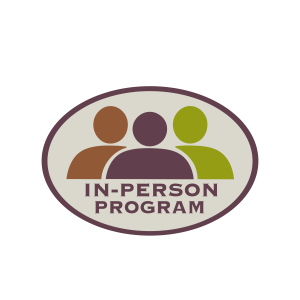 Whether you live in the city, suburbs, or countryside, take back control of your health and begin your journey towards independent self-care as a budding artisan herbalist. Join Bevin Cohen, the Artisan Herbalist, and learn the uses and benefits of herbal teas. Sample some tea blends and craft a custom tea blend to take home.  With the holidays approaching teas can make unique and appreciated gifts for everyone on your list.
About the Presenter:
Bevin Cohen is an herbalist, gardener, educator and author of "The Artisan Herbalist: Making Teas, Tincture and Oils [at Home]. He is owner of Small House Farms, a sustainable herb farm in central Michigan, offering a full line of herbal wellness products crafted from herbs that are grown or gathered from the wild and oils that are cold-pressed at the homestead, the products are sold across the US and have been featured in numerous magazines.
Registration is required. Registration begins on or after October 3, 9:00 a.m. Return to this site, on or after October 3, 9:00 a.m., and register below or by call the Library at 734-426-4477 (ext.120).
During the fall of 2021, the Dexter District Library will require registration for all indoor, in-person programs.  Registrants will need to register all members of their party.  During this time, only pre-registered attendees will be seated.  To provide for adequate social distancing, the Library will need to limit the number of in-person attendees at each program.  Past attendance patterns for in-person events would frequently exceed current COVID-19 capacity limits.  Walk-ins cannot be accommodated.  The Library will continue to monitor COVID-19 conditions and the Library Board will review these requirements on a monthly basis.
---
Register Online
This event has room for
23
people. There are currently
0
people registered.
---
11/03/2021 6:30 PM
11/03/2021 6:30 PM
America/Detroit
The Artisan Herbalist: Crafting Custom Herbal Tea Blends
Whether you live in the city, suburbs, or countryside, take back control of your health and begin your journey towards independent self-care as a budding artisan herbalist. Join Bevin Cohen, the Artisan Herbalist, and learn the uses and benefits of herbal teas. Sample some tea blends and craft a custom tea blend to take home.  […]
Dexter District Library
lryan
lryan@dexter.lib.mi.us