Click here to access MEL.org 
Introductory videos for the various databases can be found on MEL's page here.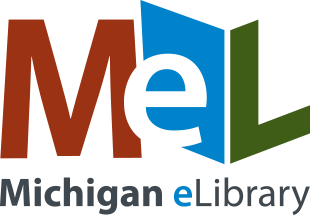 ---
Full MEL Database List – Updated 10/1/2018

AtoZdatabases is the premier Reference, Research, Marketing, Mailing Lists/Sales Leads, and Job-Search database: including, 30 million business & executive profiles, over 220 million residents, over 7 million real-time job listings, 2 million new businesses, over 12 million healthcare professionals, over 12 million new movers, 2 million new homeowners, and much more. The databases are ideal for sales leads, mailing lists, market research, employment opportunities, background searches, finding people, and many other possibilities. Check out Intro Videos and AtoZU Training Center, with videos and webinars on basic searching, job searching, tips for businesses, and much more.
---
Coverage on a wide range of topics. Includes peer-reviewed full text for STEM research, as well as for the social sciences and humanities. Total titles indexed: 17,100+; Full-text titles: 8,900+.
---
Contains records from the USDA's National Agriculture Library and provides millions of citations relating to the field of agriculture.
---
Alt Healthwatch is a full-text alternative health research database focused on complementary, holistic and integrated approaches to health care and wellness. It offers the latest information about the evolving practice of holistic medicine and therapies.
---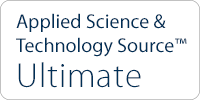 Applied Science & Technology Source
Full-text and indexed content covering the full spectrum of the applied sciences and computing disciplines from acoustics to aeronautics, neural networks to nuclear engineering. Total titles idexed: 3,600+; Full-text titles: 1,200+.
---
Full-text art research covering fine, decorative and commercial art, as well as architecture and architectural design. Strong international coverage with hundreds of full-text art journals, magazines and books, plus detailed indexing, abstracts and thousands of images. Total titles indexed: 1,600+; Full-text titles: 780+.
---
Full-text coverage for the subject areas most relevant to two-year college programs including biotechnology, graphic arts, criminal justice and veterinary assisting. Total titles indexed: 1,000+; Full-text titles: 950+.
---
Service and repair information for thousands of domestic and imported vehicles. All content comes from the Original Equipment Manufacturers (OEM) and includes step-by-step repair information, diagrams, maintenance schedules, parts and labor estimates, service bulletins and recalls. Designed for touch-enabled devices such as laptops and tablets, Auto Repair Source offers a user-friendly search experience and access to a wealth of information to help users diagnose, repair and maintain today's complex vehicles. Diagrams and images can be easily magnified and printed.
---
Coverage for several of the most popular and heavily-researched biographies and genres, including those contained within Biography Today and Biography (both dating back to the first issue published).
---
Multidisciplinary eBooks representing a broad range of academic subjects. Total titles: 172,300+ full-text titles.
A key resource for academic and business school libraries. Total titles: 17,700+ full-text titles.
A general eBook collection.
Specifically for high school students and educators, this collection offers full-text eBook coverage that aligns with school's curricula as well as complements EBSCO's other eResources. There is a selection of teacher resources and titles align with Common Core Curriculum Standards. Full-text titles: 9,800+.
General reference collection featuring titles for both adults and kids. Covers topics ranging from self-help and fitness to cooking and personal finance. Full-text titles: 44,450+.
The latest insights on entrepreneurship and small business topics for business students and researchers. Content comes from business journals, magazines, reference books, case studies and company profiles. Total titles indexed: 140+; Full-text titles: 120+.
Offers coverage for students and scholars in the areas of agriculture, ecosystem ecology, energy and affiliated areas of study. Total titles indexed: 2,100+; Full-text titles: 1,000+.
ERIC (Education Resources Information Center) is an authoritative database of indexed and full-text education literature and resources. Sponsored by the Institute of Education Sciences of the U.S. Department of Education, it is essential tool for education researchers of all kinds.
Students can browse topics of interest or search for a topic of their choice. Search results can be limited to source type (e.g., magazines, news, biographies, etc.) or by Lexile range.
Full-text articles from thousands of magazines, journals, and newspapers, along with images, videos, and primary sources. Lexile reading levels included.
This EBSCO Discovery Service search interface is targeted for use by kindergarten through grade 12 school students and educators. Explora for Primary Schools provides full-text access to ERIC: The Education Resource Information Center, Newspaper Source, Primary Search, and the Professional Development Center.
Explora Public Libraries provides easy-to-use features and reliable content from the world's leading magazines and reference books, grouped into easy-to-browse categories. Explora provides research collections on thousands of topics to help them find the information they need quickly and easily. You can search hundreds of professional journals, popular magazines, reference books, images, primary sources, and more by keyword or by topic.
Consumer health information including magazines and reference books. It also includes searchable full text for current health pamphlets. Total titles indexed: 100+; Full-text titles: 70+.
Provides researchers, allied health professionals, nurses and medical educators access to full-text scholarly journals focusing on many medical disciplines. It provides indexing, abstracts and full-text for hundreds of nursing and allied health journals, many of which are peer-reviewed. Total titles indexed: 800+; Full-text titles: 300+.
Covers U.S. and world history topics and features historical reference books, magazines and thousands of primary source documents. Total titles indexed: 150+; Full-text titles: 145+.
This database offers detailed "how-to" instructions and creative ideas to meet the interests of virtually every hobby enthusiast. Full text is provided from leading hobby and craft magazines.