LOG IN
1. Go to this web site and log in with your library card number / password:
https://smartalec.smartalecprint.com/SmartAlec?ID=TLN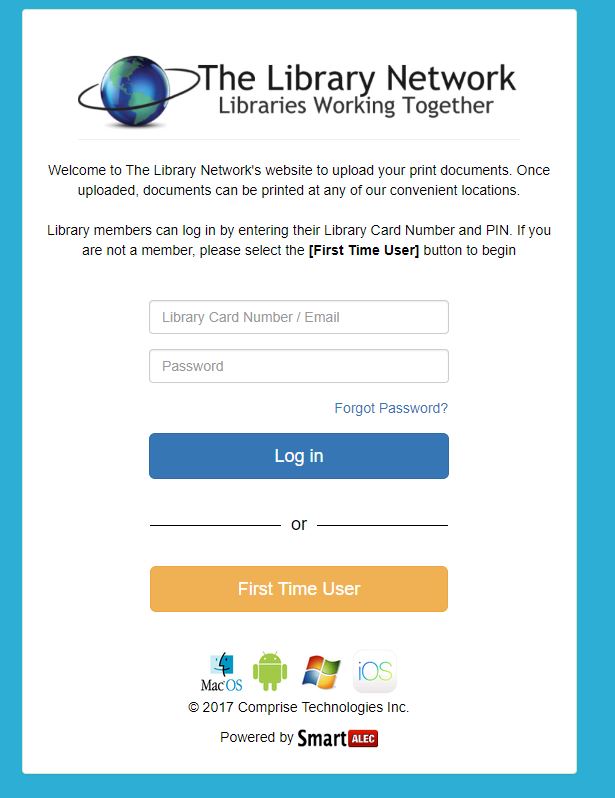 2.  Press "Choose File", browse to the file you wish to print, and then click upload.  You may upload multiple files but they must be done one at a time.  You don't need to be inside the Library building for this step, so the print jobs can be sent from home if you wish.
3.  Once you have all the files uploaded, sign into the Print Release Station on the 2nd Floor of the Library, and you will see the files you had uploaded previously.  Click them to select, then click "Continue"
4.  You will be shown a summary of the charges.  Make your selection for Black & White or Color printing.  Additional funds may be added to the library card number at the circulation desk.