Date:
Friday, 10/15/2021
Time: 1:00 pm
Category: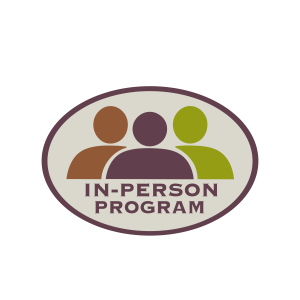 Starring: Kenadi DelaCerna, John Ashton and Tatanka Means
Adapted from Bonnie Jo Campbell's novel and set in late-1970s Michigan, ONCE UPON A RIVER follows Native American teen Margo, whose father has taught her valuable survival skills. When tragedy and trauma occur, Margo slips away on her rowboat to find the mother who abandoned her.
Rated: NR, 1 hour 32 minutes
This program will be onsite in the Library's Lower Level meeting room. Register below or call the Library at 734-426-4477 (ext 120).
During the fall of 2021, the Dexter District Library will require registration for all indoor, in-person programs.  Registrants will need to register all members of their party.  During this time, only pre-registered attendees will be seated.  To provide for adequate social distancing, the Library will need to limit the number of in-person attendees at each program.  Past attendance patterns for in-person events would frequently exceed current COVID-19 capacity limits.  Walk-ins cannot be accommodated.  The Library will continue to monitor COVID-19 conditions and the Library Board will review these requirements on a monthly basis.
---
Register Online
This event has room for
25
people. There are currently
7
people registered.
Bookings are closed for this event.
---
10/15/2021 1:00 PM
10/15/2021 1:00 PM
America/Detroit
Friday Afternoon Movie for Adults: Once Upon a River
Starring: Kenadi DelaCerna, John Ashton and Tatanka Means Adapted from Bonnie Jo Campbell's novel and set in late-1970s Michigan, ONCE UPON A RIVER follows Native American teen Margo, whose father has taught her valuable survival skills. When tragedy and trauma occur, Margo slips away on her rowboat to find the mother who abandoned her. Rated: NR, 1 hour 32 […]
Dexter District Library
lryan
lryan@dexter.lib.mi.us