Date:
Saturday, 09/26/2020
Time: 9:00 am - 10:00 am
Category:
Outdoor Mindfulness Meditation
Saturday, September 26
9am-10am on the Terrace Behind the Dexter Library
Join us for outdoor mindfulness meditation on the terrace directly behind the Library, near the Border-To-Border Trail at the back of Mill Creek Park. This will be a sensory-focused seated practice, with social distancing and masks required. Participants should bring a mat or folding chair, as there are only a few seats available on the terrace.  We'll arrange ourselves with 6+ feet between folks who are not in the same household. Parking is available at the Library (you'll need to walk down several steps to get to the terrace.)  Limited parking is also available behind the fire station.  If the weather looks threatening we will post a cancellation on the Mindful Dexter Facebook page early that morning – with light rain, we'll still do the event with raincoats & umbrellas.
Follow the Mindful Dexter group on Facebook at https://www.facebook.com/mindfuldexter for continuous updates.
Join us for guided mindfulness meditation in a safe, positive, friendly group setting.  These drop-in sessions are open to all and have no religious affiliation.  Sessions will include short presentations by the instructor, technique coaching, silent meditation and time for discussion and questions.  Sessions will be led by different instructors who include Diane Morse, Doreen Murasky and Jeanette Brooks.
No registration is necessary

No experience is necessary

Meetings are free
This program is presented in partnership with the Dexter Wellness Center, Dexter Wellness Coalition and 5HealthyTowns.org.
Contact Library Director Paul McCann, pmccann@dexter.lib.mi.us, for more information.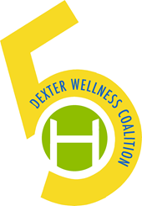 09/26/2020 9:00 AM
09/26/2020 10:00 AM
America/Detroit
Outdoor Mindfulness Meditation
Outdoor Mindfulness Meditation Saturday, September 26 9am-10am on the Terrace Behind the Dexter Library Join us for outdoor mindfulness meditation on the terrace directly behind the Library, near the Border-To-Border Trail at the back of Mill Creek Park. This will be a sensory-focused seated practice, with social distancing and masks required. Participants should bring a […]
Dexter District Library
pmccann
pmccann@dexter.lib.mi.us